Professional
I graduated from the Royal Dental College under the University of Copenhagen, Denmark in 1991.
I then went on to complete the Doctors and Naval Medicine Program in the Danish Armed Forces Health Division. Here I worked for two and a half years in two different Health Division MASH Units and helped set up a new dental clinic for a Naval Base Expansion. I also certified as a Non-Specialist Medical Officer in Diving Medicine in support of diving operations.
Following this I worked in Private Practice in Copenhagen, with emphasis on Cosmetic Dentistry until my move to Canada in 1995.
In early 1996 I passed the Canadian National Board Exam and received my certificate from the Royal College of Dental Surgeons of Ontario. I immediately found work as an associate in a full-service Toronto Dental Anesthesia practice and worked there for 4 years until opening my own practice.
From 2000-2017 I owned and operated a private practice in Downtown Toronto focusing on General, Cosmetic and Implant Dentistry.
I have worked with Shaw Lab Group as an advisory consultant, have lectured for Biohorizons, Shaw Lab Group, and have worked as a Clinical Instructor for University of Toronto Cosmetic Dentistry programs.
I have also served on the 3M Council for Innovative Dentistry.
I am a Fellow of the International Congress of Oral Implantologists, a Prosthodontic Fellow of the Misch International Implant Institute and a member of the International Team of Implantologists.
I now divide my time working two days a week in an Implantology Clinic and consults as a chairside surgical mentor and surgical assistant for doctors looking for guidance, an extra set of eyes and some chairside support during their implant cases.
With 28 years of experience in various fields of dentistry, Dr. Frederiksen I am known for highly valued clinical skills and practice leadership experience. This is what continues to lead me towards advancement of dentistry, professional development opportunities and continuing education that further dental professionals' key skills and supports leading edge patient care and practices.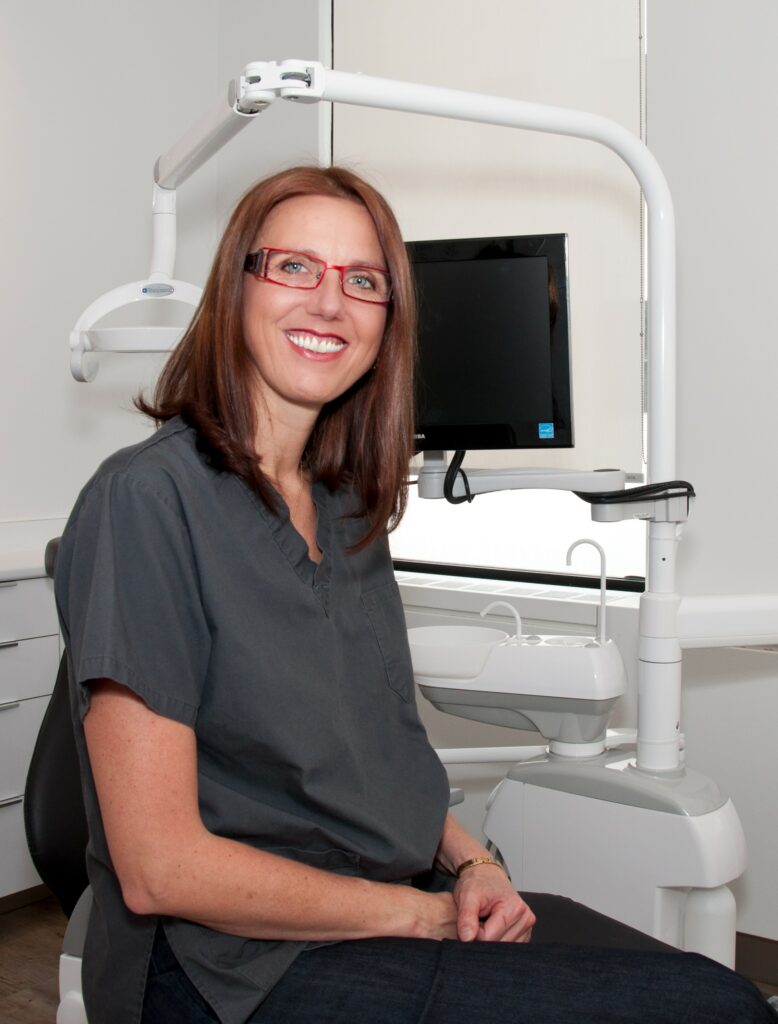 Personal
Married to a fellow Dane, I have one son and one daughter.
I was born and raised in Denmark in a small town just outside Copenhagen. I grew up in a household where sport played a major role in our daily lives. From an early age I was involved with Swimming, sailing and Badminton but eventually Basketball became my sport.
I played in the Danish National League for 5 years until I moved to Canada. Here I continued to play in The Ontario Basketball league for a few years. I have also volunteered as a Basketball coach for both my son and daughters' school and club team.
For the past 7 years I have resumed sailing and I am an active member of the racing community on Lake Ontario and in Puerto Vallarta, Mexico. I am also an avid alpine and cross-country Skier. My deep passion for sports has led me to a CAN FundExecutive Advisory position where I work raising funds for Canadian Olympic and Para-Olympic Athletes. I also maintain a position on the Board of Directors for Lakeshore Swim Club.